Ingham County Bar Foundation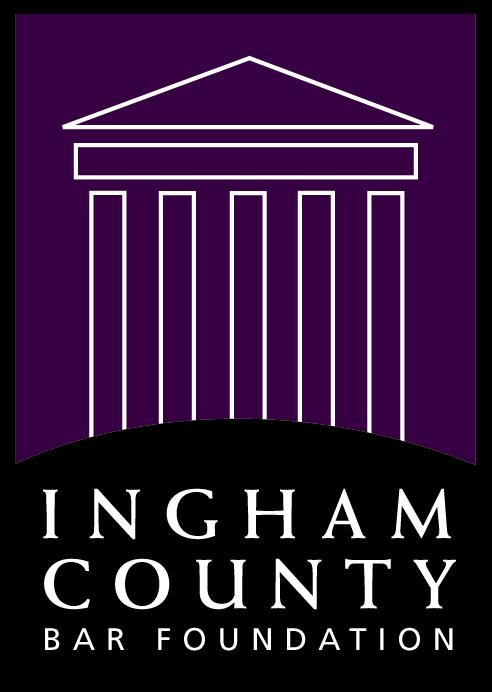 The Ingham County Bar Foundation is a 501(c)(3) non-profit organization established in Michigan in 2002 as a vehicle for lawyers and other interested citizens to make charitable contributions for the tangible, meaningful benefit of the community.
Memorials are a lasting gift of support in memory of a friend, loved one, or colleague.
Memorial contributions can be identified for a specific project, endowment, or made as an unrestricted gift.
Any person may become a member of ICBF by making a donation of at least $25 per year. Lifetime membership is achieved by donating $1,000 or more, either by way of one lump sum or cumulatively over the course of time. Members are entitled to voting rights and may choose to serve the Foundation through committee work.
Recipients of donations or grants from the Ingham County Bar Foundation in previous years include:
The Greater Lansing Food Bank
Thomas M. Cooley Law School 5K Race for Education
City of Lansing Martin Luther King, Jr., Memorial Holiday Observance for Students
H.O.P.E. Scholarship Program with the Lansing Police Department and Lansing Public Schools
Elder Law of Michigan
Highfields, Inc.
Lansing State Journal – Newspapers in Education Program
Ingham County Child Benefit Fund
Dwight Rich Middle School's Emotionally & Mentally Impaired Educational Program
Sister Cities – Voting Rights Act Commemorative Program
Sister Cities – Brown v Board of Education Commemorative Program
Ingham County Bar Association – Bench/Bar Conference
Court Appointed Special Advocates (CASA) of Ingham County
Thomas M. Cooley Law School – Service to Soldiers Program
Ingham County Bar Association – Law Day Essay Contest
and many more!!!
New projects that meet the mission and goals of the Ingham County Bar Foundation
are considered each year.
The Foundation is not accepting hard copies of grant applications for the funding process; all submissions must be made via e-mail. Complete information is contained in the documents available below.
Foundation's Grant Guidelines & Application
Questions regarding the grant application process should be directed to jfanderton@loomislaw.com.
 Please allow up to three business days for replies.
Contact ICBF
Please fill out the form below to email us.